Gary Einloth has been pursuing a career in music, art, and design all his life. From DJing parties and weddings as a young kid to studying Industrial Design in college and pursuing art classes outside of his main studies, Gary Einloth was built for a career in the design industry.
Upon graduating college with a degree in Industrial Design, Gary wanted to incorporate his greatest passions into a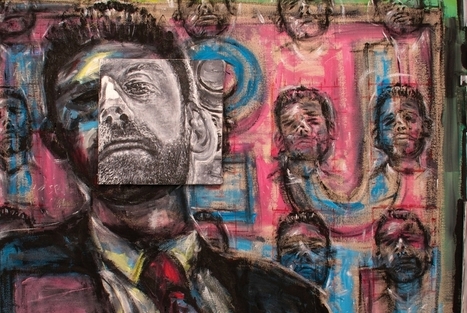 Just a few months later, Gary Einloth founded PiJ PoJ Design and began designing and custom fabricating his own furniture, lighting, and artwork. Gary took the ideas and designs he had in his artwork and developed them into functional pieces of lighting and furniture along with other artistic pieces for display.
Shortly after establishing his new design company, the curator of the International Contemporary Furniture Fair (ICFF) donated a booth to Gary, where he was able to feature PiJ PoJ Design at the ICFF event at the Jacob Javits Center in New York City. Since then, PiJ PoJ and the work of Gary Einloth has been featured on numerous platforms including:
NY Magazine (May 2011)
Curbed.com (May 2011)
Audible.com's Annual Gallery Showcase (March 2012)
West Park Gallery, NYC
Rooftop of The Empire Hotel, NYC (November 2012)
Rogue Space Gallery in Chelsea, NYC (February 2013)
ArtistRun Gallery, NYC (March 2014)
Other Galleries Throughout Manhattan
To learn more about PiJ PoJ, check out Gary Einloth on Crunchbase.
Or check out his art and design portfolio with unique and creative designs such as:
The Nestle Chair
The Hide and Seek Lamp
The Legato Chair
The Silhouette Lamp
The Krane Toothbrush Holder
And many more